eBook
Get your Complimentary Copy of
"Top 5 Things to Consider Before Reopening: An ADA COVID-19 Guide"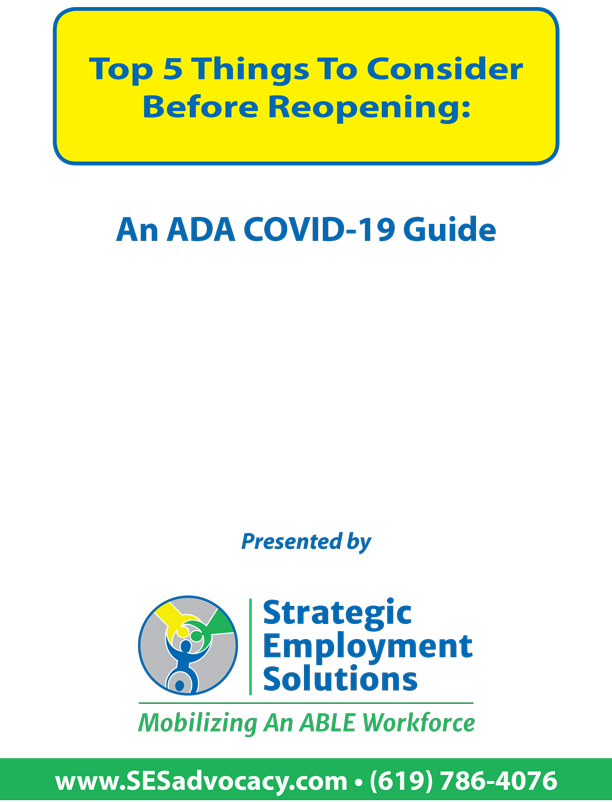 Get your Complimentary copy of Amy's eBook:
Top 5 Things to Consider Before Reopening:
An ADA COVID-19 Guide
I know that ADA can be confusing in and of itself. And now in this time of pandemic it can be a little bit more confusing. For example, do you know the regulations regarding mask wearing? Do you know the changes that have happened regarding accommodations?This information guide will help you navigate the small changes that make a big impact regarding ADA. All information is current as of August 2020. Please make sure to check the resource links at the end of the guide for updates as things change during this pandemic.
You will receive a copy of the guide and a free bonus video with more information as well.
Please Reach out to Strategic Employment Solutions with any questions regarding accommodations and accommodation plans.
We are here to help you mobilize an able workforce.
Hours
M-F: 8am - 10pm
S-S: Closed